Rocket Media, Taking your project to greater heights!
Welcome to Rocket Media. Please bear with us as we are in the process of revamping our website. We will be posting a portfolio of current and past projects including, web , print and graphic design examples. If you're looking for custom web design, graphic / logo design, print, Flash development or any other multimedia, contact Rocket Media to get a quote!
Some services we offer:
Custom Web Design / Development / Redesigns
Rocket Media approaches every web design project with a unique perspective based on our client's needs, goals and budget. Each website project is created specifically for each client. The end result is an innovative design that is unique and original.
Already have a website? Rocket Media can make improvements to your already existing website. Whether it's a Flash based site that needs updating, adding a CMS or an XHTML/CSS site that needs an overhaul. We can help you breath new life into a inefficient or stale design. Feel free to browse some of our current and past web design projects.
We work with the latest software tools, technologies and languages to bring you leading edge designs and layouts, including Adobe ( Macromedia ) Flash Professional CS4, Dreamweaver CS4, Photoshop CS4, Illustrator CS4, Ajax, Javascript, W3C Valid XHTML, CSS, XML, PHP, MySQL and Perl.

Marketing & Branding

Understanding your target audience, your competitors, and industry trends are critical to creating effective and substantial improvements to a brand / web site. We will work together with you to create a brand and style that communicates the right message to your market in the most effective way.
eMarketing

ROCKETMAIL eMarketing, the cost-effective way to reach your target audience. Send beautiful email campaigns, track the results and manage your subscribers. Our highly skilled and experienced designers will produce a professional, functional email design which is tailored to your requirements as well as built to display well in all major email clients. We can send your campaign, or you can log in and send yourself. With real-time reporting, see who is opening your campaigns, what parts of the campaign they are interested in, who forwarded it on to a friend, who unsubscribed, bounced out or even marked it as spam! Get more details on eMarketing with ROCKETMAIL or contact Rocket Media to start your eMarketing campaign today!
Printing Services

Business cards, postcards, signs, pamphlets and more, we can get your print needs taken care of at competitive prices! Browse some of our print exampes or contact Rocket Media if you need any print related products or services!
Visit us on Facebook!
Webmail
Webmail Login
Featured Clients
Wednesday's Engine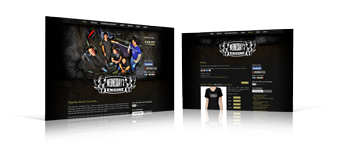 Wednesdays Engine is a Canadian recording project/cover band made up of members form past projects including Skirmish, Lost Johnny, Blu Bones, Gypsy Rose and Total Stranger.
Mike Carter Studio Inc.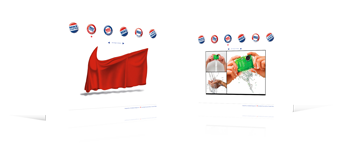 Over 70,000 hours of providing visual solutions for the advertising, design and publishing industries. Digital know-how with traditional sensibilities.